We stayed for two weeks in villa Arni and had a great time there.

Villa Arni is very well located .At night it is quiet and in the daytime and the evenings the view is spectacular We had a great view of the Aegean sea and the village of Batsi ,with it's white houses,,that is built against a mountainside . It was just as you would imagine you'd want to stay when you are in Greece The apartment was perfect and Artemis was always there if we needed something The apartment felt like home already after a few days.

So if you are in doubt I'd say : Go for it!

We will definitely be back!
Ton from Holland
Browse Properties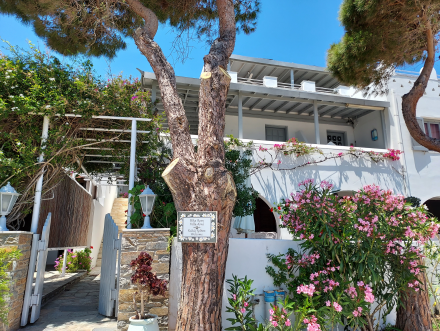 Batsi is the most touristic settlement of Andros, a very picturesque seaside village, where most of the island's accommodation and restaurants are located, as well as a new marina.

Batsi is also ideal for families due to the proximity of the settlement with a sandy beach. In summer, no vehicles are allowed in the center of the village during the evenings.

As we are friends and supporters of the effort to maintain the hiking routes of Andros, we offer an updated free map of Andros Routes to our hiking guests.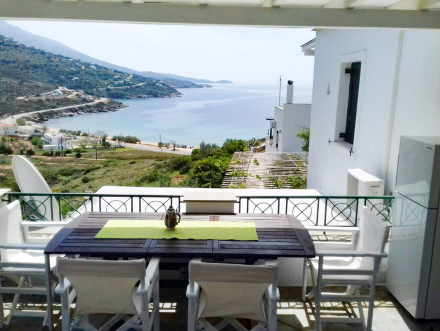 Kypri apartments are located in the picturesque seaside Kypri of Andros, in a relaxing and quiet environment with access to three of the most beautiful beaches of Andros, Kypri beach, Golden Sand beach and Ag Petros beach.

A four acres land, with olive trees and vines, magnificent sea view and absolute privacy.

All have private entrances, kitchenettes and outdoor sitting areas, as well as free Wi-Fi.

Ideal choice for families, as well as small groups of friends and digital nomads. Our guests that visit the island for hiking, get a free map of Andros Routes.